Our DeLaVoye Coat of Arms

I am presently researching our own Delavoye coat of arms. Since I don't have ANY expertize in this field, I would welcome all feedback from any of our readers who do have some knowledge of such things to leave a word in our guestbook or email me directly.

It seems that not all Lavoie's have the same coat of arms. The coat of arms attributed to Rene Delavoye and his descendants looks like this.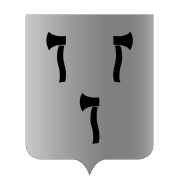 It was subsequently altered by the Drouin Institute on this side of the Atlantic by the addition of the Coat of Arms of Normandy(golden lion) and maple leaf mantel surrounding the arms signifying their affiliation with Canada.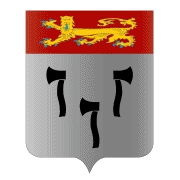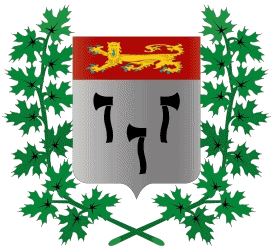 Sebastien Lavoie has done a great job researching and his description of its transformation can be found at this web site


---
Apparently our own Pierre Delavoye ancestors, have been attributed the following ones: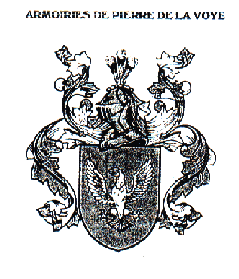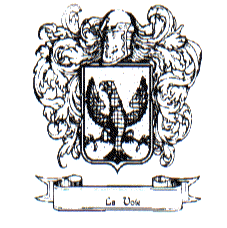 See Gordon Lavoie's web site for a description of these coats of arms.


---
From my own meager knowledge of heraldry and from the heraldry sites that I've visited, this is how I interpret the possible Pierre Delavoye armories to possibly look like.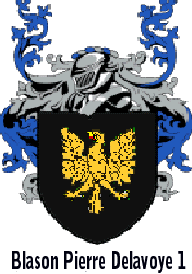 AND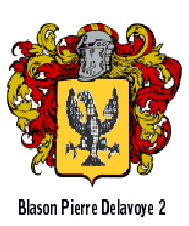 ---
I joined a heraldry group in France to see if anyone could solve our problem but I haven't received much help other than getting a description of the coats of arms which would give us a hint at least to the colors associated with the arms.

Mr. Yves de Tarade from the Heraldique-Noblesse list server was kind enough to offer this description as he saw it based on the black and white photographs.

* His answer of course was in French. This is my rough translation... given my 10 minutes of heraldic training. I'm sure it is different in official heraldic terms

"From what I can see of the black and white photos, they seem to be the reverse of each other and barring any errors their description would be:

1) Sable with silver or gold eagle (meaning black shield with gold or silver eagle in its center)

2) Gold with sable eagle (gold shield with black eagle in its center)

This could mean that the bearers of these 2 coats of arms were brothers, or one is from a branch of the oldest and the other from a branch of the youngest member of the same family."



---




What to do while our research is going on?



The Lavoie Family Association of America has recently adopted a logo (not really a coat of arms) to be able to include this very special branch of Lavoie's that is the descendants of Pierre Delavoye. What they've done is to take the Rene Delavoye coat of arms and add the "golden partridge" that is our symbol for the province of Aunis in France, sitting next to their lion on the top.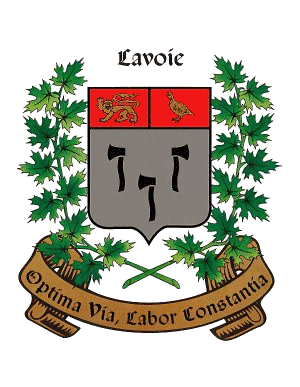 Have any comments on it??? Send me a note or let's hold a discussion here or with the Lavoie association forum.